The basement is a critical part of your home. When the basement floods, it's not only a source of inconvenience, but it can also cause extensive damage to your entire home. If you have a flooded basement, there are some things that should be dealt with immediately.
You can handle some of these tasks yourself, depending on the extent of the water damage. However, it is always best to reach out to a professional restoration company, like PuroClean, to assist with proper remediation and drying techniques. There's no need to worry when you call our team! Our professionals are trained in every aspect of mold remediation, so they'll make sure the affected areas drying and repairing properly. Your home will be safe again as soon as possible with their help!
Common Causes of Basement Flooding: From Broken Pipes to Failing Sump Pumps
Wet basements are caused by a variety of sources. These issues range from simple repairs that anyone can do, to major concerns requiring the assistance of a professional plumber or waterproofer.
The most common sources of basement flooding include:
Broken pipes – In some cases, cracks in water supply lines, faulty fixtures, and even tree root infiltration can cause damage to the water service lines.
Failing sump pump
Improperly sealed basements – When the basement walls or foundations are not properly sealed, seepage or flooding can occur.
Poor drainage – When the soil surrounding your home is not sloping away from the foundation, water can pool against the exterior walls and cause flooding in the basement.
Tips to Handle a Flooded Basement
Don't panic.
Turn off any electrical equipment, such as computers or refrigerators. Water and electricity don't mix well.
Avoid operating any appliances that have been wet. Even if these appliances are only damp, using them could cause additional damages.
If you detect standing sewage water backing up into your toilets, do not flush them. During a severe rainstorm, sewer pipes may be disconnected or disrupted. This can result in sewage backing up into the lowest portion of your house, posing a potential health risk for people within that home.
Do not touch any wet or standing water with bare hands or feet; there could be unknown contaminants within the water. These contaminants could potentially lead to sickness and infection. Instead, wear proper PPE (Personal Protection Equipment) while cleaning up, to avoid contact with potential hazards. PPE should include rubber boots, gloves, and an N-95 mask.
If the water level rises above 12 inches, do not try to dry out the flooded area on your own. This level of flooding can cause pockets of air to develop beneath your foundation, which can eventually buckle or fracture the foundation from its original position.
Leave affected items alone. If you have mould growing on any of them, you'll be exposing yourself to additional hazards. A professional can safely handle the pack out and cleaning and/or restoration of these items.
Do not attempt to clean up any water-damaged items or throw them out, even if they have a poor or sour scent. If you do, you could potentially spread mould spores and additional contaminants throughout your home.
Call PuroClean for water damage restoration in your flooded basements.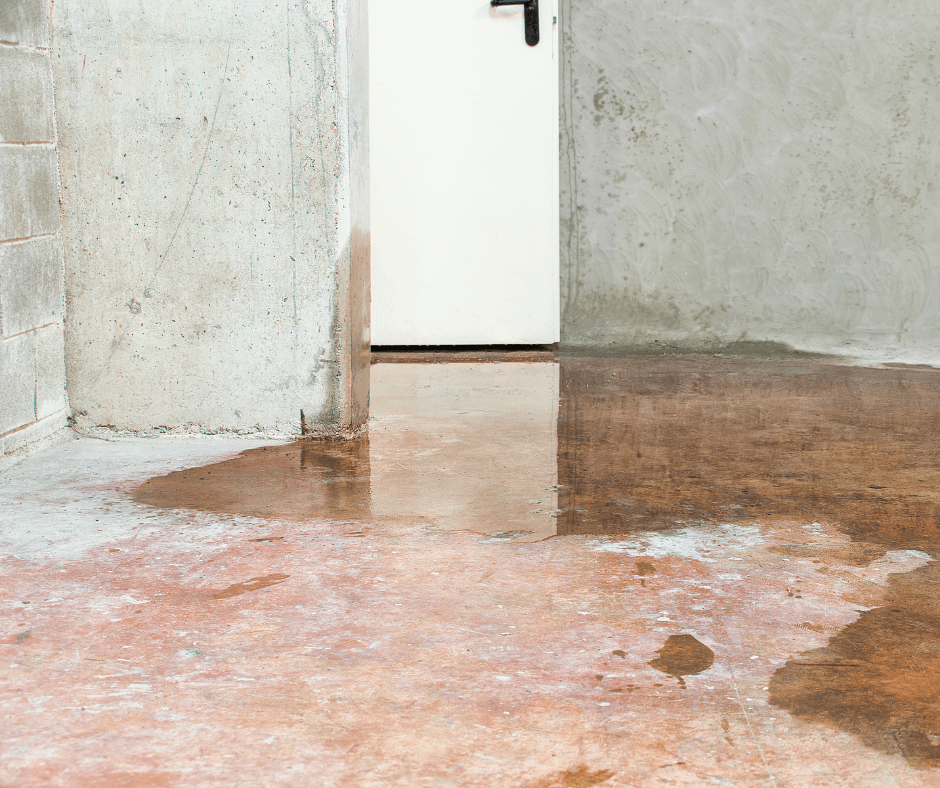 Call PuroClean for Water Damage Restoration for Your Flooded Basement
Our specialists at PuroClean are skilled in dealing with water damage in a flooded basement safely and securely. Because we know this sort of property damage can occur at any time, our experts are available 24 hours a day, 7 days a week. Visit our website or call our hotline ((877) 261-7876) to get connected to your local office.
January 18, 2022