October 3rd, 2023 – (Ottawa, Ontario) – PuroClean Ottawa West had the honour of being recognized as the lead sponsor for the Salus Ottawa Soiree fundraising event. 
Hosted by The French Embassy since 2016, the event is in support of mental health and supportive housing throughout the Ottawa area. Salus, which has been in service for over 40 years, provides housing and mental health services and programs to individuals living with severe mental health and substance use challenges. The organization helps more than 800 individuals across 15 permanent supportive housing buildings in Ottawa with plans to soon open a new building catered towards aging clients.  
"The demand is great. We could fill 500 units tomorrow, but we can't do this without or community. At a time when the need for supportive housing and mental health services is ever-increasing, it's the kindness of organizations like PuroClean that gives us hope."

– Mark MacAulay, President & CEO Ottawa Salus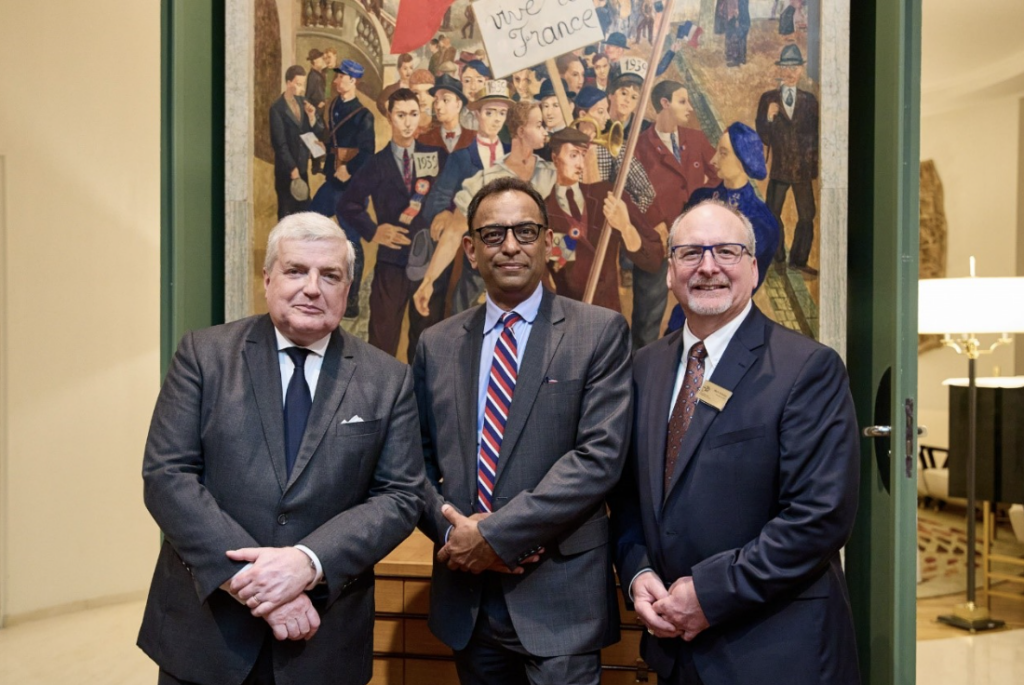 PuroClean Ottawa West has been working closely with Salus in restoring 36 independent apartments for their tenants as well as their Head Office, that were damaged after major water damage when a sprinkler burst.  
"Throughout the flood remediation process, the kindness, professionalism and authenticity shown by PuroClean has made a difficult process so much easier."

– Mark MacAulay, President & CEO Ottawa Salus 
About Ottawa Salus 
Salus has been an unwavering champion for people living with mental illness for more than 45 years. We provide a first step in the recovery process — a stable home environment — including a transitional rehabilitation program, shared homes and independent living. We also provide mental health programs and services that are customized to meet each of our clients' unique needs on their journey to well-being and independence. 
About PuroClean 
Our "rescue" work ethic has earned PuroClean the reputation of being known as "The Paramedics of Property Damage®". A paramedic is a first responder, an authority that brings calm and confidence, stopping further harm, administering emergency on-site treatment, and stabilizing a situation to allow for subsequent professional aid and assistance when required. When property damage occurs, PuroClean is driven to provide an unmatched service experience quickly, professionally, ethically and with compassion, resulting in peace of mind for all concerned. 
October 19, 2023